A picture is worth a thousand words, and this idiom is no exception to social media's rising star, Instagram.
In fact, this April, Instagram announced it had reached 700 million active monthly users, the last 100 million joining since December 2016. And this number will surely climb, as "Instagram" is googled 16.6 million times monthly, and 95 million photos/videos are shared on the platform daily.
So why is Instagram the new hot social media network? Note the younger generations' reluctance to read – books, directions, descriptions, etc. Ninety percent of Instagram users are younger than 35, and this age group wants their internet feed comprised of their friends' activities, puppies, the latest trends, comedy, and Sports Center's' Top 10 videos to name a few.
MARKETING
Eight million registered businesses and one million active monthly advertisers already use Instagram to promote their products and/or services. This year, an estimated 70.7% of U.S. companies will use Instagram for marketing, overtaking Twitter for the first time since its conception on October 6, 2010.
Over 50% of Instagram users follow at least one business, and 60% say they learned about a product and/or service from the platform. In March alone, more than 120 million Instagram users visited a website or contacted (phoned, emailed, directed messaged) the business from an Instagram advertisement.
KNOW YOUR AUDIENCE
Just as for other marketing efforts, it's important to know your target audience. Keep in mind that your audience on Instagram is different than your audience watching television or reading the news. Therefore, consider your customers' interests and needs to create relatable content to engage both current and potential customers. The better grasp you have on your target audience, the more effectively you can promote how your services/products meet their needs.
USE HASHTAGS
Instagram has revolutionized what most people prior to the social media movement referred to as the number or pound sign (#). In 2009 Twitter became the first social media platform to hyperlink tweet hashtags to Twitter search results, and Facebook, Flickr, Tumblr, and Instagram were soon to follow suit. Hashtags on Instagram allow users to search public posts related to certain keywords – the most popular being #love, #instagood, #photooftheday, and #tbt. Beyond individual use, hashtags can benefit businesses using Instagram as a promotional platform. Just one hashtag can increase engagement (likes, comments, reposts, page visitation, direct messages, etc.) by up to 12.6%.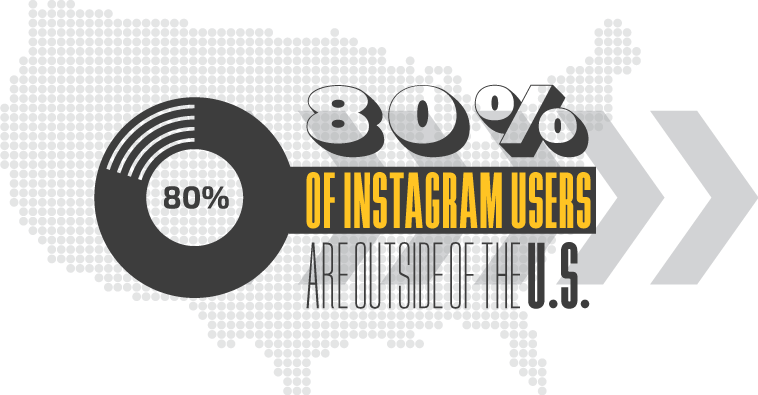 ADVERTISING
To further your Instagram marketing efforts, consider advertising on users' feeds. In August 2015, Instagram opened its platform to all advertisers. Businesses can create advertisements through Facebook Ads Manager or directly through the Instagram app when linked to a Facebook page. Through either method, a business can select an ad's objective, audience, budget and duration. The business can then measure the ad's performance through Facebook Ads Manager in the following categories: reach, engagement, click through rate (CTR), amount spent, and duration.
Think Instagram can benefit your business, whether to grow your business, to promote your company image or to advertise your products and/or services? Well fortunately like Facebook and other social media platforms, Instagram is easier than compiling a photobook. For further instruction, ask just about any teenager for help, if they can take a break from their own feed that is.
Statistics from: http://www.wordstream.com/blog/ws/2017/04/20/instagram-statistics • https://blog.bufferapp.com/instagram-ads-guide#4