WELL, WELL, WELLINGTON…
Last week we welcomed a new furry friend to the Focal Point Marketing (FPM) team. Wellington is an eight-week-old Schnauzer who's been the center of attention around the office lately. This spotlight isn't unique to the FPM compound, however, as corporate offices around the country are developing pet-friendly policies. Google often features its Googlers' dogs on Instagram with #doogler, and Amazon believes dogs are "ice-breakers" for meeting new people. Other pet-friendly companies, Refinery29 and Etsy, encourage dogs in the workplace to reduce stress, and Zynga even provides its employees pet insurance benefits and a rooftop dog park.
Sixty-five percent of American homes house at least one pet, and ninety percent of pet owners view their pets as members of the family. And they really are, considering they perform many of the daily activities humans do: eat organic, exercise, watch TV, wear clothes and overpriced accessories, travel and even have their own social media accounts. Hold on, "paws" right there, social media accounts? Yes, pets are taking over social media platforms pulling hundreds of thousands and even millions of followers on Facebook and Instagram.
So why this increasing affection for our furry friends? For one, relationships with pets last longer than the average first marriage. Also, dogs specifically, are known for reducing stress and anxiety, being loyal and protective, and building social networks – hence their viral social media presence. We all know a handful of people entirely thanks to (or no thanks) to our dogs. Wingman or wingwoman, they truly are a human's best friend.
FURRY FLYING, POOCH PAMPERING & DOGGIE DINING
According to Petfinder.com, 16% of dog owners consider their dogs when purchasing a car. To address these pet-conscious consumers, Subaru developed the marketing campaign "dog-tested" for its Forester wagon. Several airlines accommodate dogs in the main passenger cabin and even offer their owners additional travel miles. Luxury hotel chains Kimpton Hotels, W Hotels, Hyatt Hotels and the Ritz Carlton pamper their four-legged guests with plush doggie beds, spa treatments, fine dining room service, and toys. According to BarkPost, an everything-dog blog, 27 restaurants feature menu items catered to dogs such as the Puppaccino at Starbucks, the Pup Cup at Dairy Queen and the Pooch-ini and Bag O'Bones at Shake Shack.
UNLEASHING THE TROUBLING TREND
Whether it's digging holes, chewing socks, or simply creating havoc, our beloved troublemakers are quickly becoming the marketing world's new troubleshooters for local and global businesses. Companies are pouncing on this opportunity to further connect with potential customers, particularly pet owners. In 2010, Harvard Law School graduate Loni Edwards founded The Dog Agency, a management agency leashing celebrity pets to local and global companies to generate digital and media content. The agency has worked with Google, Dyson, 20th Century Fox, Barneys NY and other globally renowned companies securing advertising space in BuzzFeed, The Today Show, The Wall Street Journal, Refinery29, and Elite Daily. As canines become the new Kardashians on Instagram, companies leash these up-and-coming stars in two ways:
They negotiate promotional offers with owners of pets who have a considerable social media following. They offer their services and/or products in hope that pet owners will feature them on their pet's social media accounts reaching hundreds of thousands of consumers.
They use celebrity or eye-catching pets in their own advertisements. For example, Virgin Airlines has contracted Boo, a Pomeranian living in San Francisco, as it's official pet.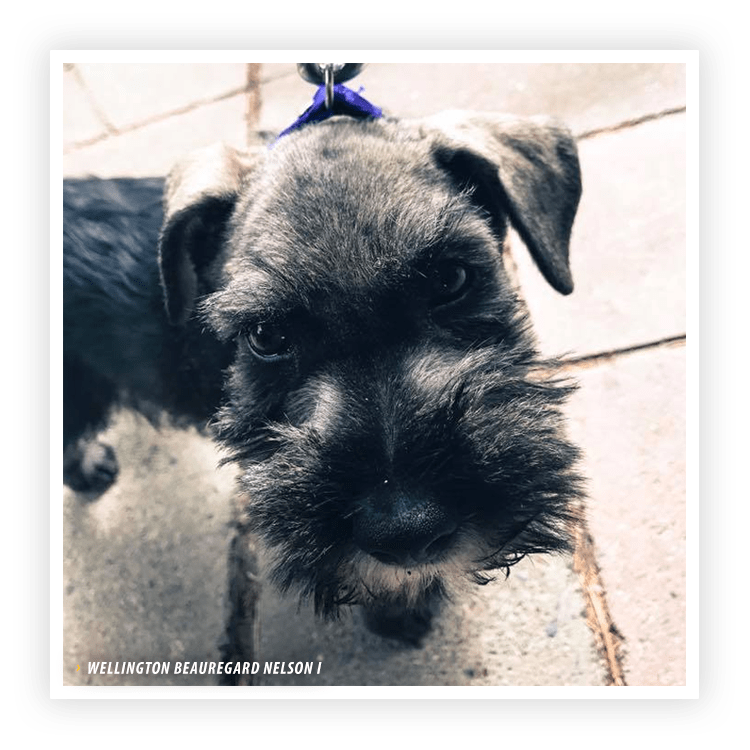 Images of pets not only capture our attention, but our hearts as well, reminding us of our relationship with our own pets. Companies strive to create this same relationship with consumers and look to pets to bridge the gap. Pets are an integral part of the average American's life, and it's well time they snoop around in modern day advertising. So while potty-training is on the agenda for the time being, Wellington Beauregard Nelson I will soon realize the bright future FPM has in store for him.
SOURCES: